So I've been thinking how best to appreciate dragons today. If I were any kind of baker, I'd have made a cake, but since I'm a writer, I fear you're going to have to settle for words. They're less fattening, certainly, but maybe not quite as tasty.
Over at Suvudu, they're celebrating by excerpting the first chapter of Shadow Scale. I know some of you are being patient and won't go for that, since it will just leave you hungry for more (hm! Maybe words are tastier than I give them credit for). Your patience will soon be rewarded: less than two months to go. Still, even if you don't care to read the excerpt, go give Suvudu a hug for me. I'm so grateful for their support and enthusiasm.
You can find lots of excellent pictures of dragons on Twitter by following #AppreciateADragonDay. The medieval manuscript art is my favourite, but there are also Komodo dragons, Smaug, Toothless, something for everyone. The good folks at Random House have also compiled a "Seraphina Playlist" of recent tunes: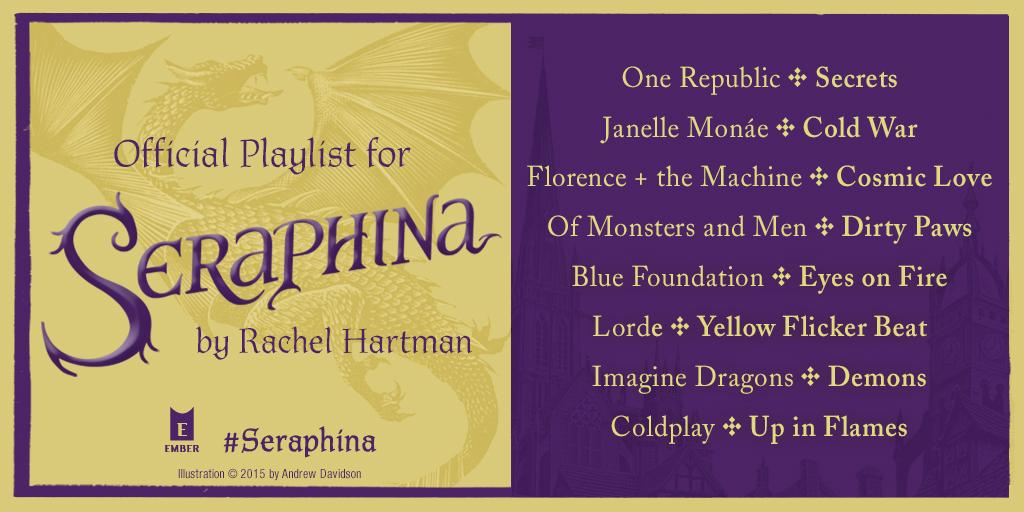 (NB: "Cold War" was my suggestion; the rest were suggested by people more knowledgeable of recent music than I am. There will also be a playlist of songs I actually listened to while working.)
Updated to add: Here's my playlist! It's a more eccentric mixture, I'll grant you that.
For my own part, I'm going to answer the question posed by my husband last night: Why dragons?
It's a good question, and one that's actually kind of difficult for me to answer because I started loving dragons when I was quite young, before I was able to articulate any kind of reason beyond the fact that they were powerful and super cool. Other supernatural creatures couldn't compare, in fact I don't think there's a one that holds my interest like a dragon.
My earliest exposure to dragons — besides Andrew Lang's fairy books, which surely had dragons in them, but I don't remember the specifics — must have been C. S. Lewis's Voyage of the Dawn Treader, which I read at about age seven. Eustace Clarence Scrubb is turned into a dragon by his greed, and then in the book's most vivid and memorable scene (to young me, anyway), Aslan peels off Eustace's dragon skin and turns him human again. It's a striking image and it underscores an important point about dragons: as much as we might wish to deny it, they're a reflection of ourselves.
I think dragons combine two warring parts of our nature, the contradiction inherent in all of us, that we may be simultaneously monstrous and wise. Some depictions take both traits to extremes, while others lean more heavily toward the bestial or the godly. Smaug, I think, embodies both. The dragons of Pern, or of E. K. Johnston's The Story of Owen veer toward the animalistic end of the spectrum (Owen, in particular, gives us dragons as a force of nature, as destructive – and brainy – as a hurricane). One of my favourite clever dragons is Vollys, from Two Princesses of Bamarre, who finds that vast intelligence can be unsatisfying without an audience.
That's a lot of variation, right there, but that's the beauty of the beast. There's so much scope for interpretation and nuance. My own area of interest has been on the intersection of dragons and humanity — to what extent are we dragons and are dragons us? I do suspect (and honestly, this is NEW, the first time I'm thinking of this) that this interest might just be traceable to Eustace Clarence Scrubb.
Monster or Saint, creator or destroyer, bestial or transcendent, dragons — like the rest of us — are full of vibrant potential.