Coming soon!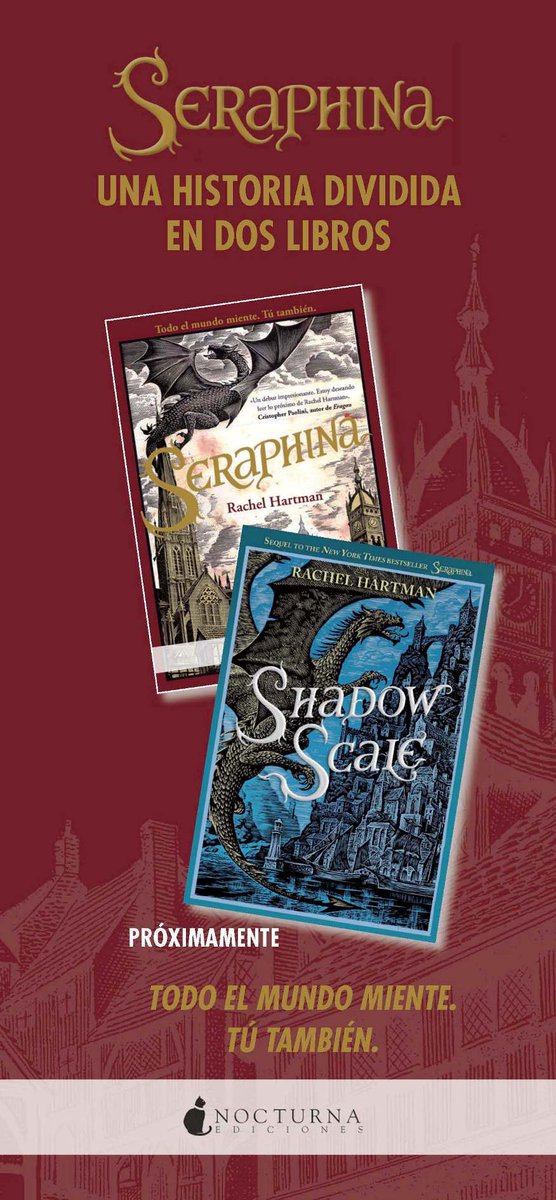 I am particularly intrigued by the tagline, which translates as: Everyone lies. You, too.
In North America, by contrast, Random House used: Can one girl unite two worlds?
The Italian edition says: The girl with the heart of a dragon.
Now I kind of want to go through and make a study of these! It's always interesting to me how many different angles one can take on a single work.
Anyway, I'm eager for this one. I corresponded quite a bit with the translator, who impressed me as a smart and conscientious person. I may even try to read it; I studied Spanish from junior high all the way through university, and I was (at the height of my powers) reading Cervantes and García Márquez. I'm twenty years out of practice, but I'm pretty sure the words all still live in my head somewhere.